Automate data for your bookkeeping & accounting.
3,000 Accountants
150,000 Businesses
It really is a no-brainer.
Save Time & Money
Go Paperless
Seamless Integration
Mobile App
---
Join through The Company Doctors
and save
for your first 6 months!
This Offer Ends Soon!
---
How it Works...
1. Upload a Document
Capture invoices and receipts with your phone or submit digital documents online.
2. Categorize the Entry
AutoEntry extracts the data for you. Simply review the transaction and categorize it.


3. Publish
AutoEntry automatically posts the transaction to your accounting software.
4. Done
Find something more productive to do with the money and time you just saved!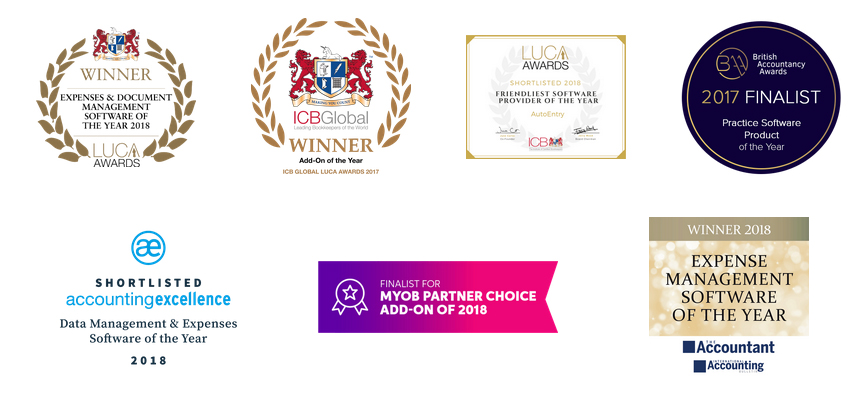 AutoEntry
(a cloud-based software solution)




Capture bills, invoices, expenses, & receipts, then input them automatically into your accounting software.


A major TIME and MONEY saver for Accounting Firms, Bookkeepers, Small - Medium Businesses, Medical Companies, and Much More!

Reduce Cost per processed Invoice
$21.31 to $4.34


FREE Trial

NO Implementation Costs

50% discount for your 1st 6 months!

Key Features...
1. Bank Statement Uploads
AutoEntry processes bank and credit card statements; so you can upload a single document instead of a month's worth of individual transactions.

2. Line Item Capture
AutoEntry captures full line items, including the description, unit price and quantity for each line.

3. Verified Accuracy
AutoEntry's verification process produces near-perfect accuracy; so you won't need to pre-format or re-upload documents.

4. Auto-Categorizing
AutoEntry recognizes recurring transactions and suggests how to categorize them based on previous uploads.
Case Studies
Click to Download PDF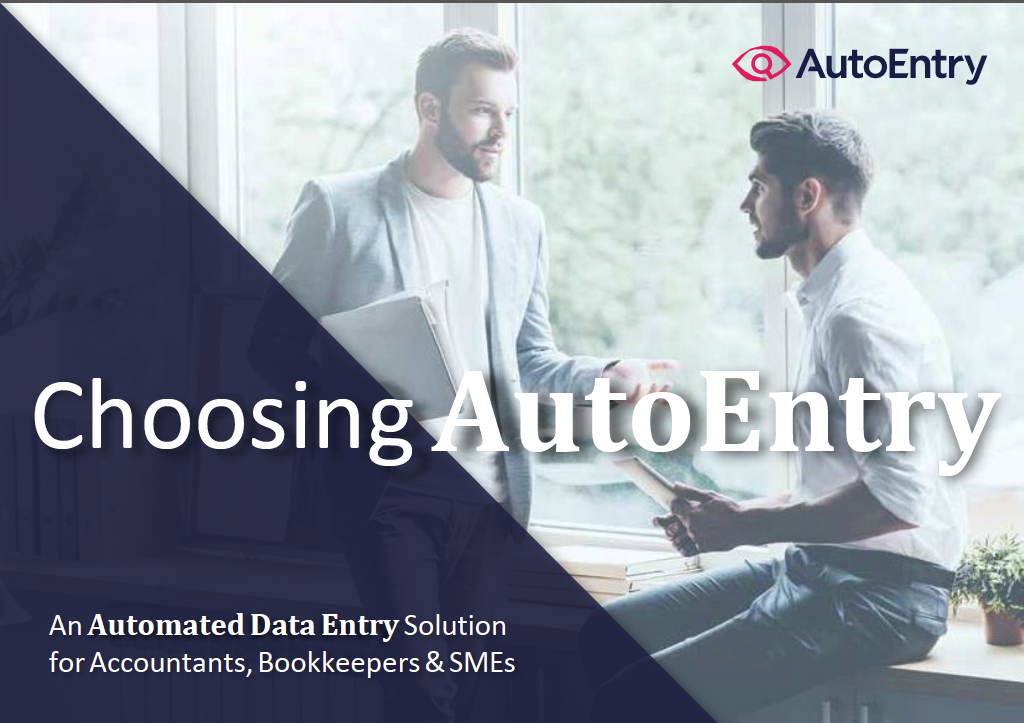 ---
Testimonials



It is far more reliable being able to email documents in and know that all of your information is being captured in one place. Integration with accounting software is seamless and saves a lot of time.

Zoe Denning
Magma

---
I have recently started using Auto entry. It is great, simple to use and frees up time to do other tasks. I would definitely recommend it.

Rebecca Beaton

---
Perfect for processing clients with paper bank statements. Easy to use and pretty much hassle free!

Tim Alter
Alter Ledger

---
I have only been using AutoEntry for just over a month now after switching from Receiptbank. I was looking for a quick set up, a clear user interface, efficiency and value for money. AutoEntry offers all of that, has an excellent pricing structure and is very easy to use. It really has saved the time and headache of data entry and allows my time as a Bookkeeper to be spent in other areas. I would not hesitate to recommend AutoEntry.

Louise Moore
Moore Bookkeeping

---
This add-on has all the right attributes, ease of work, speed & accuracy so I would strongly recommend giving it a go!

Patrick Dillon
DFS

---
Extraction of data is 9/10 very good, have occasionally needed to enter information that has not been converted accurately. it does take a bit longer than hoped to process the extraction, but I just load up my documents and let it run its processing which is done within an hour or two at most.

Susan
Susan Reading Bookkeeping
---

---
You have Nothing to lose,
but EVERYTHING to gain!
---
Facebook Disclaimer Notice: This site is not part of the Facebook website or Facebook Inc. Additionally, this site is NOT endorsed by Facebook in any way. Facebook is a trademark of FACEBOOK, Inc.
Schedule a
FREE
15 Minute Consultation Today!

We Truly Want to Help
YOUR Business
NO PRESSURE - NO STRESS - NO B.S.